Providing Scottsdale With Stunning, Boutique Portrait Photography Since 1993
www.ritasherman.com | 480-607-1688 | 7610 E. McDonald Dr., Suite J • Scottsdale, AZ 85250
June 2019 Special Offers
Class of 2020: It's never too early to book your senior portraits!

Book ANY Petite, Preferred, Or Premium Shoot In June* & Receive:
Senior Ad/Tribute Design For Yearbook
$300 COMPLIMENTARY
*Captured Moments is closed in July.
Xavier's College Prep's senior ad tributes are due in early Sept, so book your shoot early!
Want to know a secret?
Shooting in June is a bit cooler and less humid than August or September. If your school requires early fall submission for the Senior Ads/Tributes... Set up your session now and you will be thanking us later! :-)


"They have captured the market on HIGH QUALITY PHOTOS"
"Whether you are photogenic or not- you feel like a model during the entire process. They are creative, friendly, FUN and consummate professionals. From yearbook ads to family photo art pieces and everything in between. We strongly recommend using them if you want your pictures to be top of the line WONDERFUL." - Amy B, Scottsdale, AZ
FAMILY PORTRAITS
Summer's the perfect time to get your tweens, teens and everyone together for a beautiful new family portrait!
How good would you feel if you got your Holiday Cards done early?
Book at 45 Min June Petite Session at DC Ranch Marketplace or Outside our Studio and Receive:
An Additional $100 Complimentary Studio Credit During June Only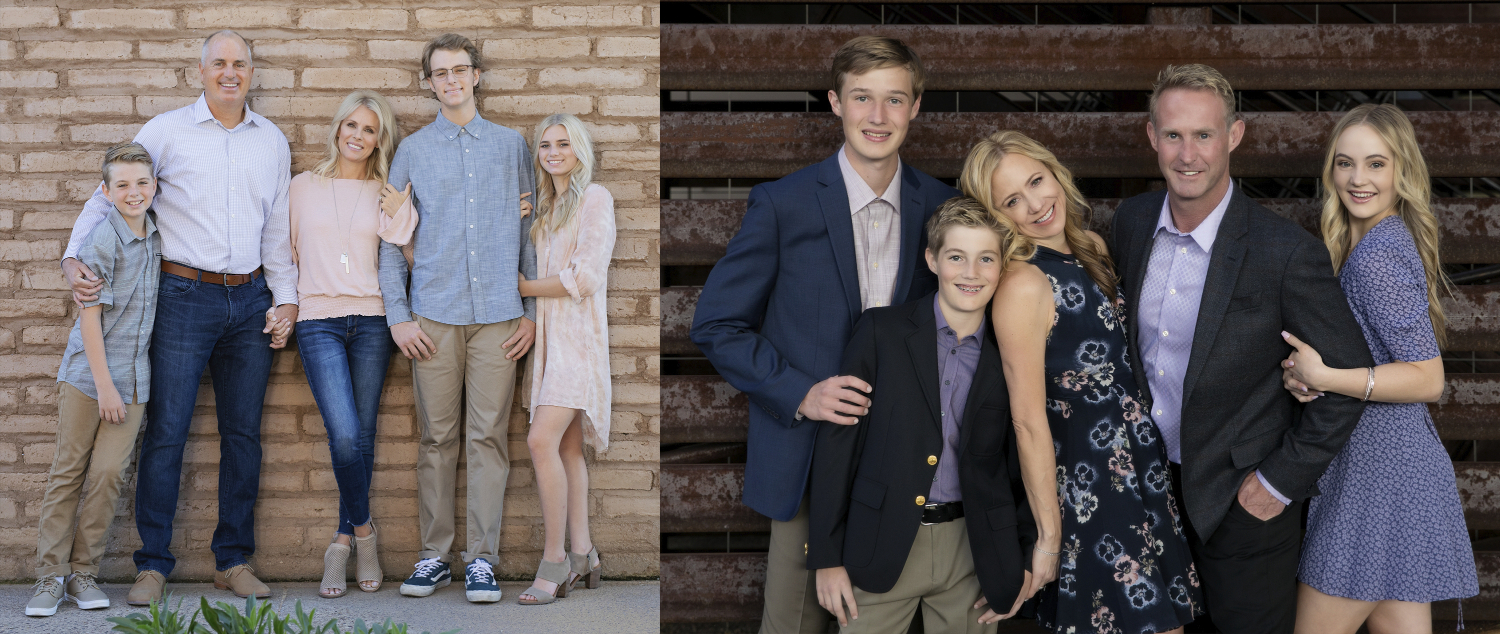 High School Senior and Family Session Options
PROFESSIONAL BUSINESS PORTRAITS




We also offer a range of stunning options for individual business professionals and corporate groups including headshots, group shots, and full branding photography for small businesses:
Personal Head Shots Starting at $195
BUSINESS PORTRAITS

"This team is the best in the business. If you want a company who is highly creative, relationship oriented, and gets the best results—hire Captured Moments by Rita & Company. I have used them both professionally and personally and they are equally adept at both. I give them the highest recommendation." — Craig C - Lee & Associates Arizona Commercial Real Estate Brokerage
Don't be shy...
CONTACT US

480-607-1688
Senior Portrait Gallery
Family Portrait Gallery
Mozy on by our blog!
Founded by award-winning photographer Rita Sherman in 1993, Captured Moments by is located in Scottsdale, Arizona. This team of artists and portrait photographs is a full-service, photography studio specializing in portraiture for families, high school seniors and businesses in Scottsdale, Phoenix and throughout Arizona.
Photographing Arizona for 26 years
Phoenix, Scottsdale, Paradise Valley, Chandler, Mesa, Gilbert, Fountain Hills, Tempe, Payson, Prescott and Tucson
Providing Scottsdale With Stunning, Boutique Portrait Photography Since 1993
www.ritasherman.com | 480-607-1688 | 7610 E. McDonald Dr., Suite J • Scottsdale, AZ 85250